Regular price
$35.99 USD
Sale price
$17.99 USD
Unit price
per
Sale
Sold out
About this item
High Efficient-50 GPD Reverse Osmosis Ro membrane,Rejects impurities down to 0.0001 micron,Removes Heavy Metal,Arsenic,Lead,Mercury,Fluoride and more 1000+ contaminants from source water

Pack of 1 x 50 GPD RO membrane in the box

High Quality - NSF/ANSI Standard 58 certificated.Polyamide film composite material,food grade,BPA free

Universal Compatible-Standard size ( Membrane Dimensions: 11. 75" x 1. 75" ), Fits 1812/2012 residential RO membrane housings (2" Inner Diameter )

Life Span-It depends on usage amount and feed water quality. Usually,24 months or 35,000 Gallons pure water for most tap water (200-500 ppm)

Friendly Design, Easy installation. It is suitable for most Reverse Osmosis Water Filtration System.Please note to flush new membrane 30 minutes
Product description
Specification:

Operation Specification:
FEED WATER PRESSURE :35 - 100 PSI
TEMPERATE: 40 - 110°F/5-45°C
PH :3.0 -11.0
MAX TDS 1000 MG/L
TURBIDITY < 1.0 NTU
MAX SDI <4.0
HARDNESS < 5 GPG
IRON <0.1
Life time :15-24months as your feed water quality
Shelf life: 2 years in original sealed package.
Note:
1. DO NOT FREEZE.
2. Please keep flush new membrane 30 minutes. Because there is protection material in it. then, TDS of pure water will be down to right level.
3. If you have chlorinated water, we recommend you use a Carbon/Sediment Pre-Filter. The residual chlorine in municipal or city water will destroy the membrane. if hardness is too high, we recommend you install water softener before Ro unit.


More valuable information:

Question: What is dimension of the Ro membrane?
Answer: It is standard size ( Membrane Dimensions: 11. 75" Overall Length, 1. 75" Diameter), and Fits all Standard 2" ID Membrane Housings.
Question:What is the life time?
Answer:Our suggestion is 24 months for most tap water (200-500 ppm).usually, you replace membrane depends on usage amount and feed water quality. if tap water is very good quality (200 ppm or less), you may replace the membrane per 36 months. if hard water area, someone replace membrane 6 months or 12 months. it is time to replace new one if flow rate is too less or membrane is cloged.
Question:Could i use it if my water Total Dissolved Solids is over 1000 ppm or very hard well water?
Answer: Yes, you can use it. even TDS reach 2000 ppm. but you should replace membrane every 12 months or more frequently .less 1000 ppm is our suggestion.
Question:Can this be used for brackish water(5000 ppm) or ocean water with high salinity(35000 ppm)?
Answer:No. it is just designed for residential tap water use. if you need Ro membrane for brackish water or ocean water and industrial use, Geekpure can provide too, please send email to us.
Question:What is in the box?
Answer: Just 1 x 50 gpd RO membrane in the box. if you need membrane housing, wrench and flow restrictor ,please buy it separated.
Different temperature,different water pressure and feed water quality, the product water capacity and pure water quality is different.
That is reason we feel low pure water capacity in the winter, but higher in the summer.
Lab test condition : feed water pressure: 70 psi. work temperature: 77 F or 25 C. Nacl concentration: 250 ppm. recovery: 15%.
Share
View full details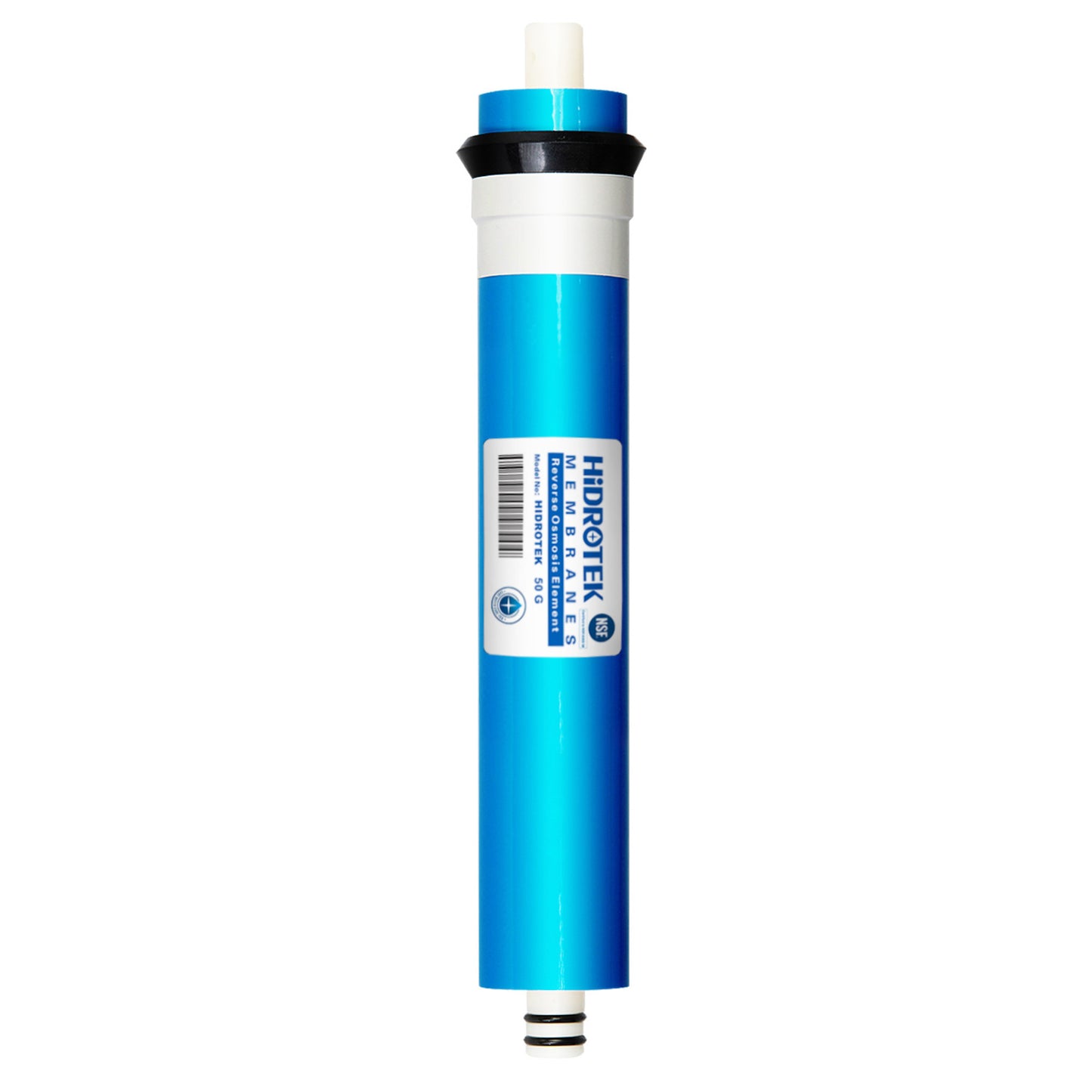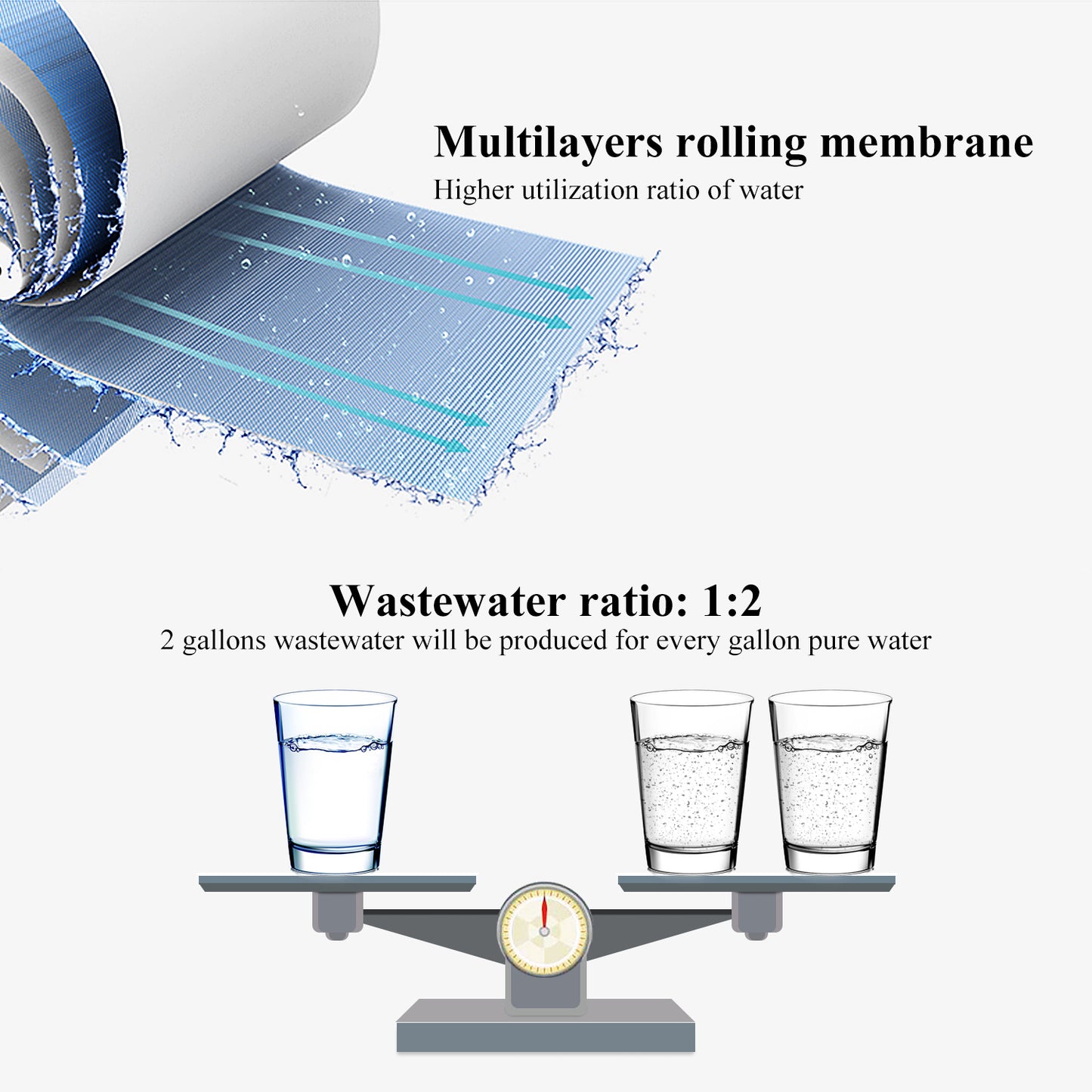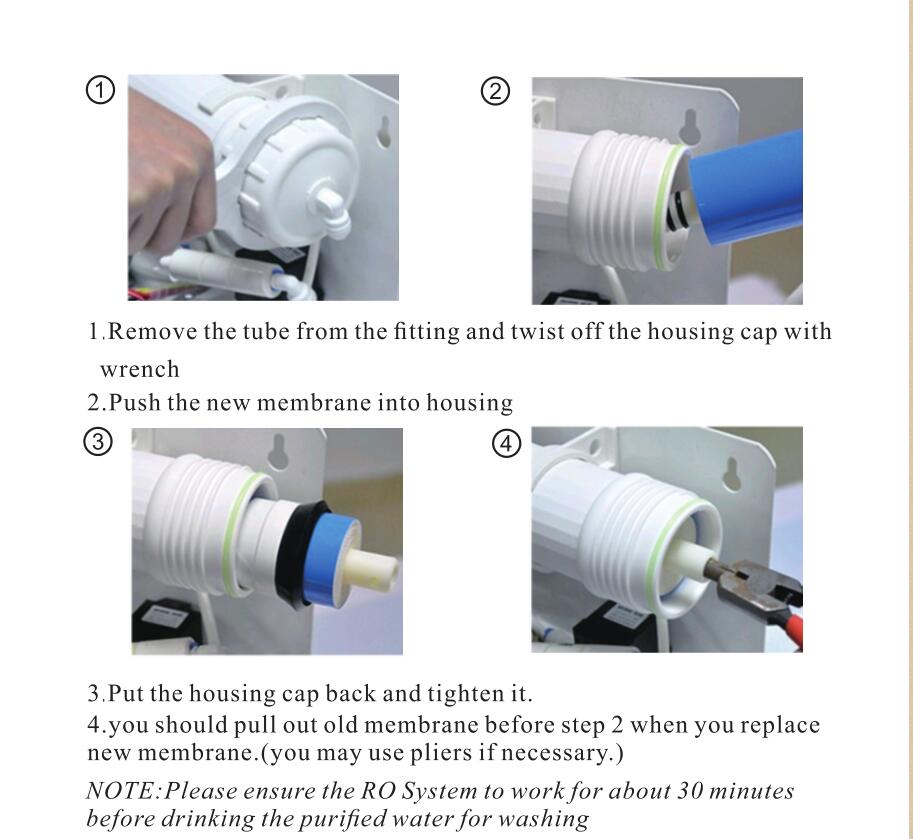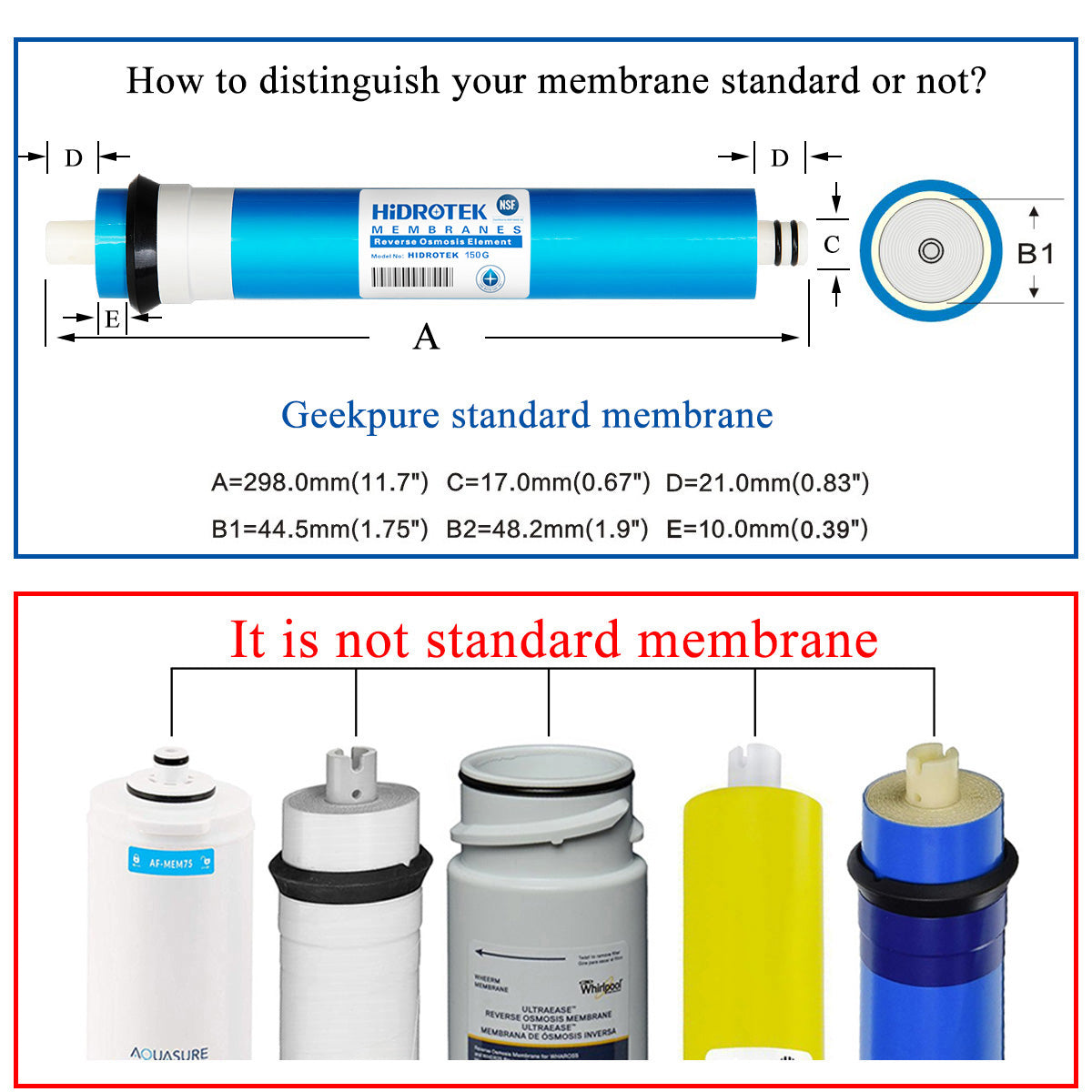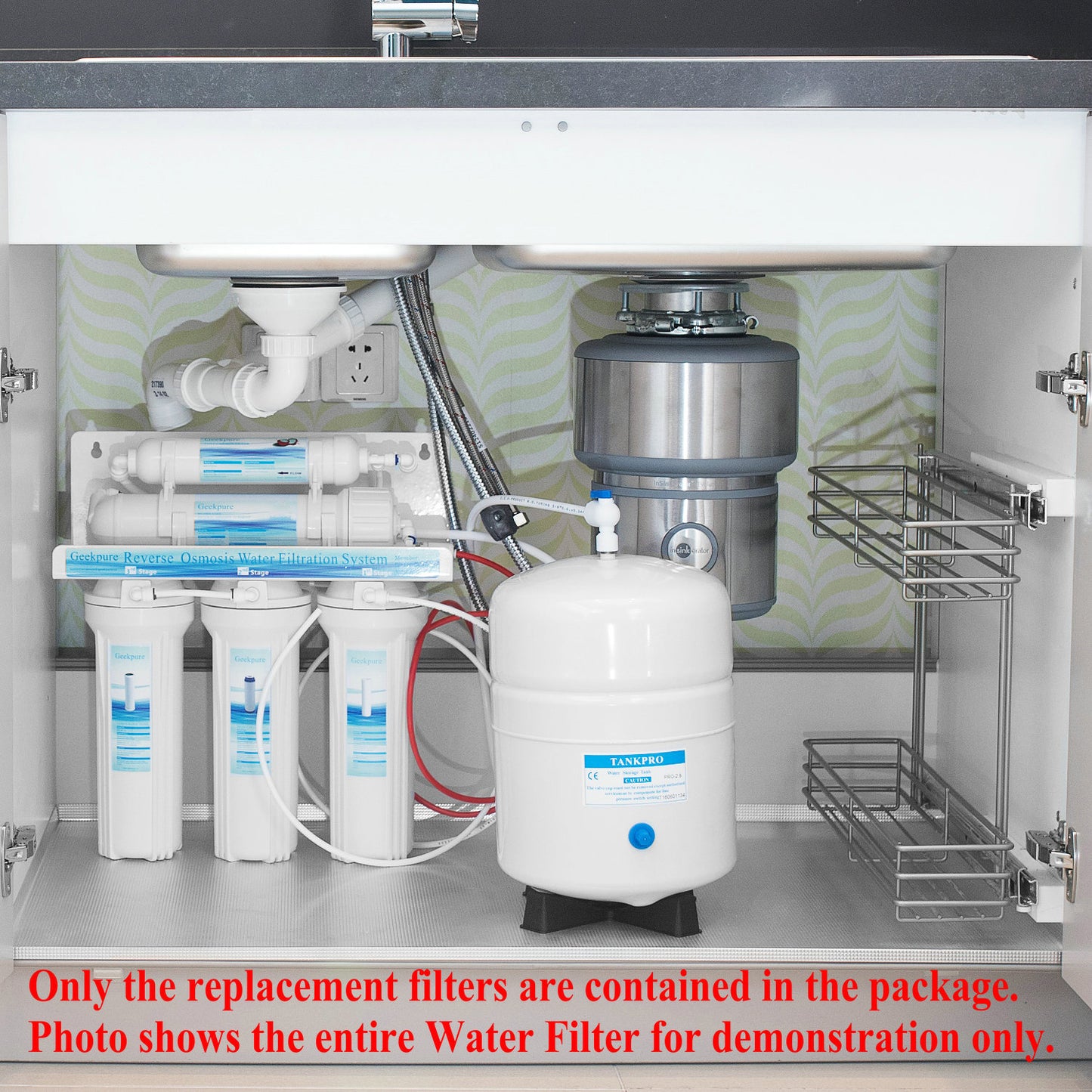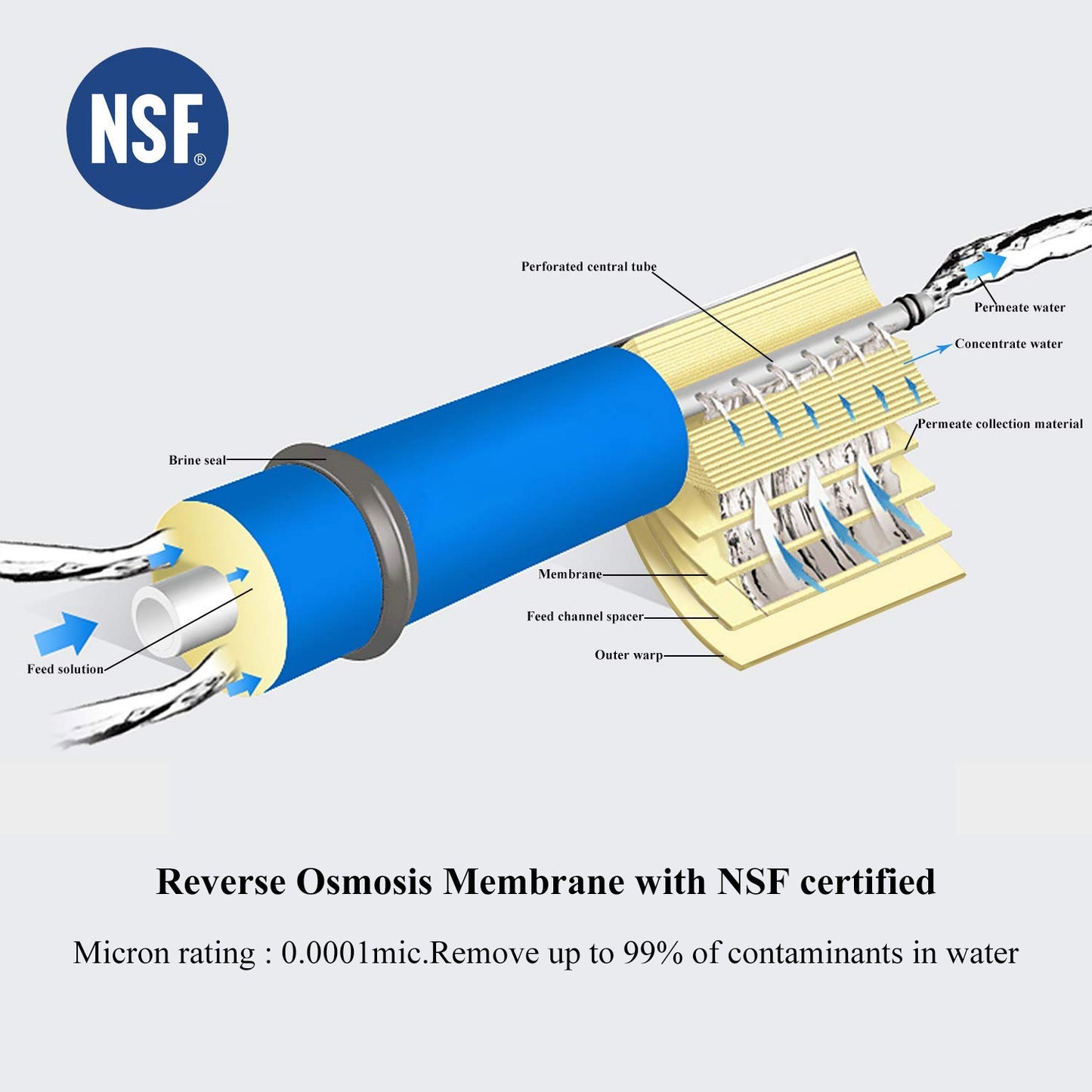 excellent
works great for replacement on aqua buddies rodi 50gpd..
Be sure to drain the whole system
good
same as name brand and works just as well!