Regular price
$49.99 USD
Sale price
$37.99 USD
Unit price
per
Sale
Sold out
Advantage
We are so sorry we have not inventory in US /Canada now.
as exsiting shipping schedule, we can ship goods out by at the beginning of Nov.
C-RO5-AF

FUNCTION-Alkaline Mineral pH+ Remineralization Filter,adjust Ro water (PH is 5-6) to alkalescent water. PH will be around 7-8.5. and add Calcium, magnesium, sodium and potassium ions back to the Ro water ,Used with Ro systems to complement their absolute filtration qualities.Produces pH-balanced alkaline water.

STANDARD-Fits almost standard sized 5 or 6 stage reverse osmosis systems,includes Ispring,Watts,Premier,Flowmatic,PuROLine,Crystal Quest,Puromax and more brands.

DIMENSION-Diameter 2" x Length 10". inlet/outlet: 1/4" NPT threat , just 2 x filters in the box.

GOOD PACKING-The filter is individually wrapped&sealed well. life time:6 months,shelf life:3 years.

ISO9001:2015 certificated Manufacturer ,also Member of Water Quality Association (WQA)
Specification:
FEED WATER PRESSURE: 40 - 100 PSI
TEMPERATE:40-110°F/5-45°C
PH:3.0 -11.0
MAX TDS :1000 PPM
TURBIDITY < 1.0 NTU
MAX SDI <4.0
HARDNESS < 5 GPG
Shelf life: 3 Years

More valuable information:
✪What is dimension of the Geekpure Replacement Water Filters?
It is 2.5"ODx 10" height and standard.
✪How to add it on my 5 Stage Ro system?
Please consider to buy 2pcs 1/4" elbow fitting and tube. product ASIN:B078VQN6TZ and B078W77KY2. we attach usage manual on this listing or contact with us directly.
✪If not Geekpure, the filters is available to other brands Ro water purifier?
Please don't worry. it compatible to most Ro system which its 10inch standard sized undersink ro systems,includes Ispring,Express Water,Watts,Premier,Flowmatic,PuROLine,Crystal Quest, Apec, and more brands.
✪What is in the box?
Just 2 x Alkaline Mineral pH+ Remineralization Filter.

Note:
1. The Life Time of the Filter Cartridge Depends on Usage Amount and Feed Water Quality. .
2.It Is Recommended to Wait Until the Entire System Is Pressurized (Including Storage Tank & Faucet) and Re-Check for Any Leaks Before Leaving Installation Site.
Share
View full details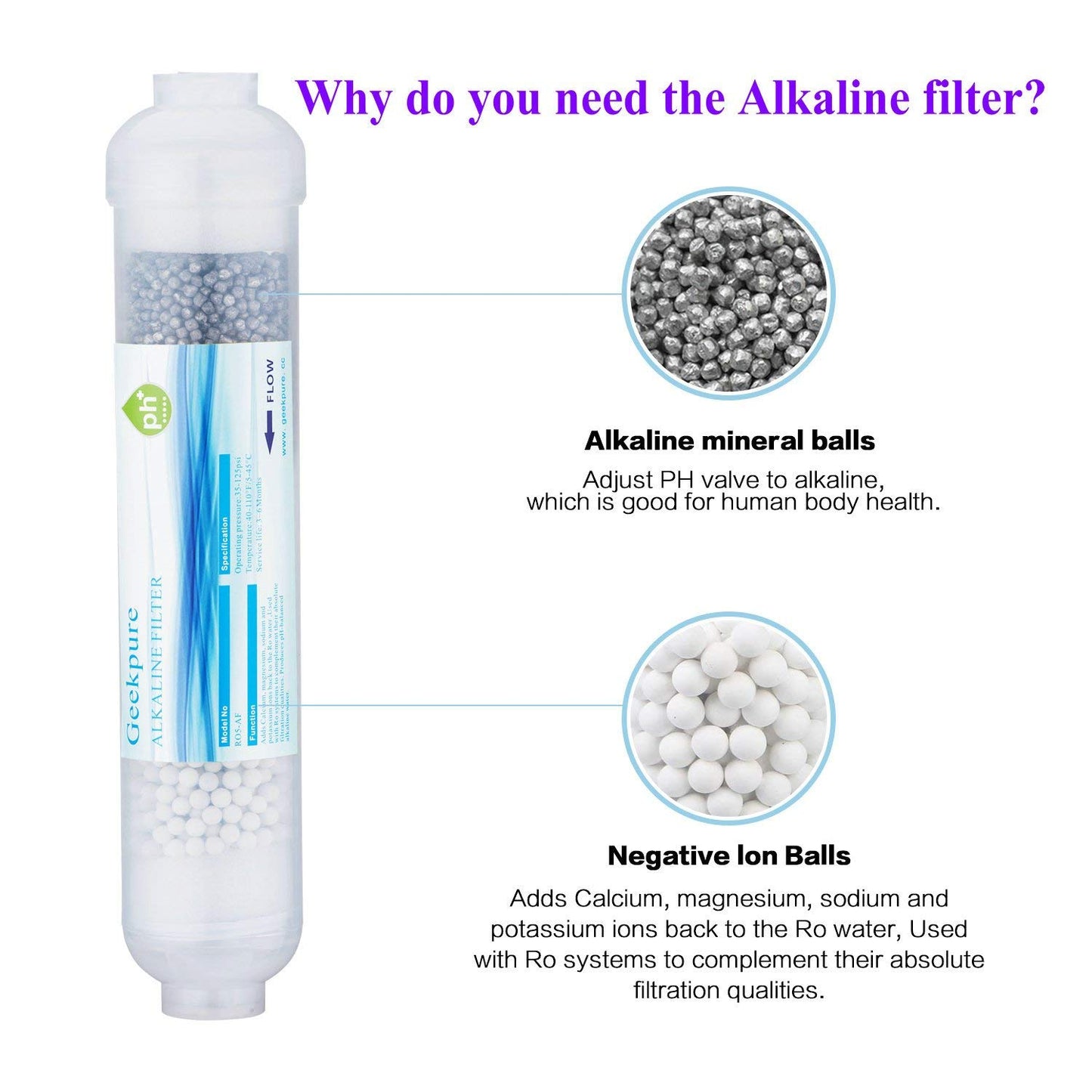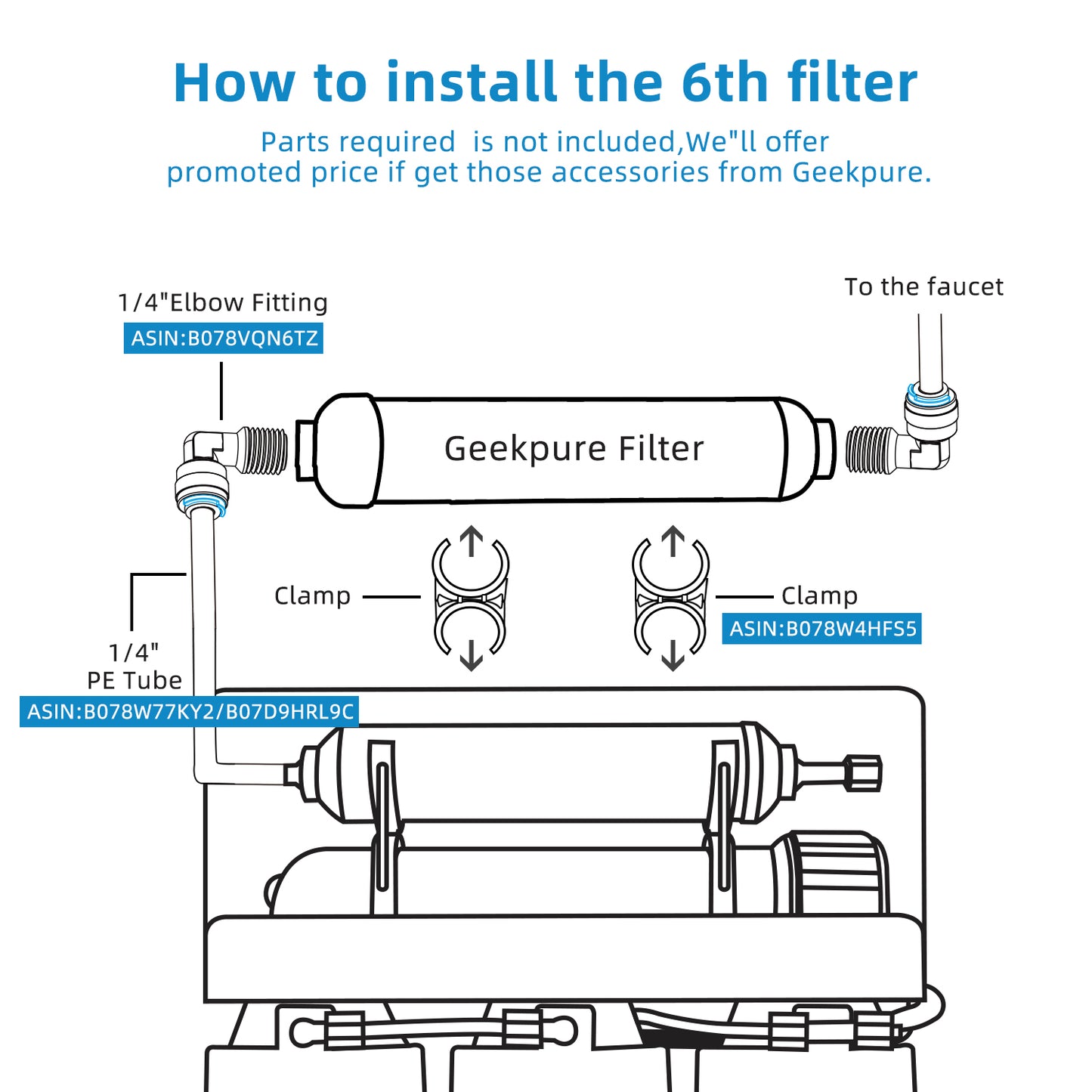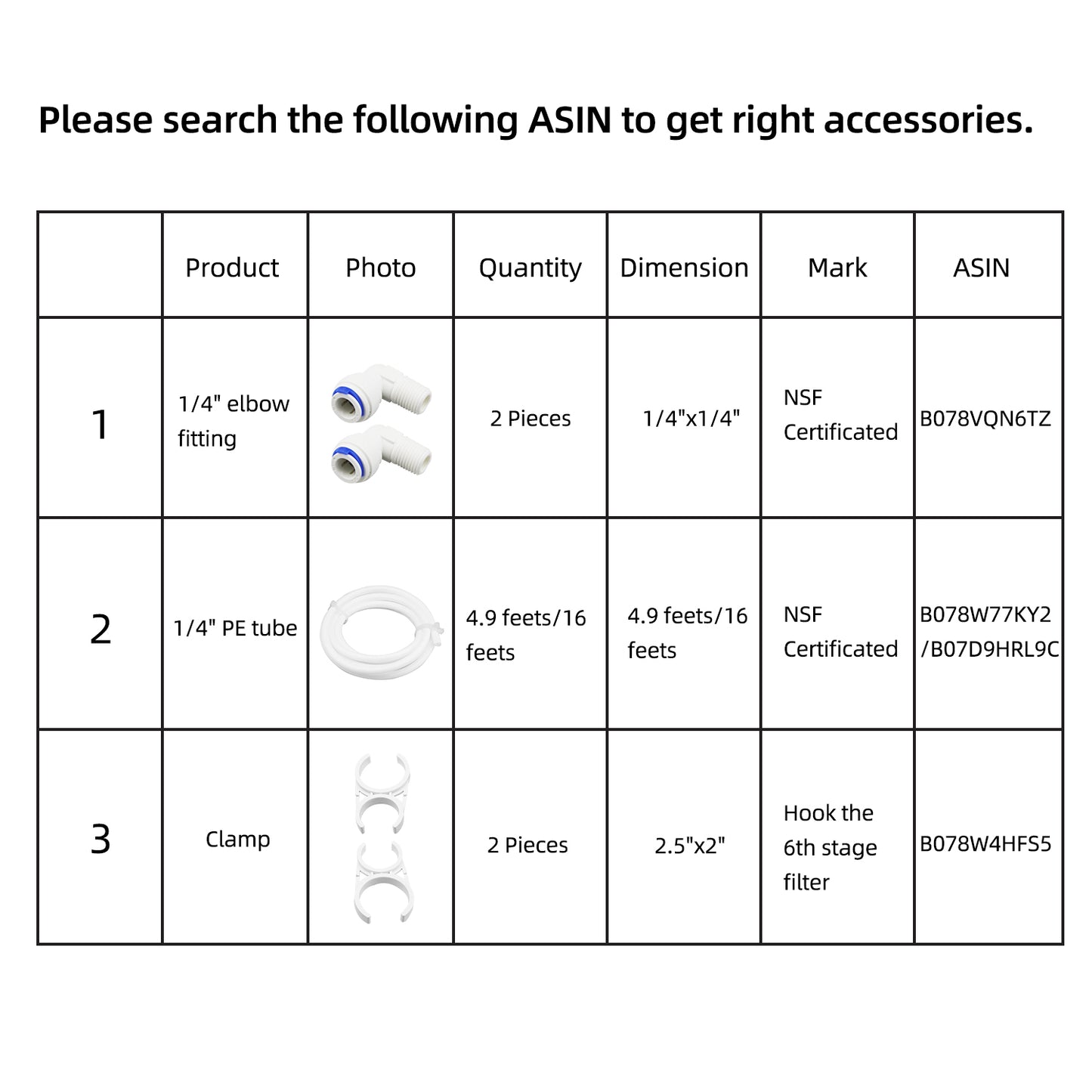 Received on timely manner
So far the delivery is timely and the item is in perfect condition. Thank you for the wonderful service.
I think this filter needs more readily available instructions or msds
I would like more information on this product, what alkali metal are those metallic beads made out of, I am hoping magnesium, the gas production that occurs is either due to carbonate salt acidification and/or the alkali metal reacting with the water making making hydrogen, meaning the gas that is erupting through my tap could be explosive, might test. Which would mean the initial white substance that appears in the water if I leave the system over night could be cloudy from magnesium hydroxide. These aren't necessarily bad things, it's a good alkaline filter, it does its job, would recommend putting it before the post carbon filter, seems to maintain its lifespan, water is still alkaline at 8.1ph.
Great product, slightly bad design.
Ps
You should have the material safely data sheets available on each filter in the products purchasing page would be pretty slick too.
6th Stage Replacement Alkaline Mineral pH+ Remineralization Filter-2" X 10"
Didn't order mineralizer...why am I getting these?
I never ordered a mineralized cartridge for the RO systems that I ordered...I keep getting mineral cartridges which I need to remove before installing the unit.
Hello,
I purchased my first system in April 2018 from isprint water system. In the first 6months of operation everything was going great, I did the filter change the following year ( only use 6months a year.) I installed everything as recommended. When I install the 75 GPD membrane in blue color, I drain the system and then I make the final connection of the 75GPD membrane. When I start the system again nothing works. After several tries nothing works. I remove the two rings of the membrane and the water circulates very well but the membrane is useless. I bought another system in 2020 ( geekpue RO5 ) and I had the same problem after one year.I invested 900.00$ and I have no result. It's worth it because when it works the water is really good.I would like to fix the problem.
Thank you for your attention.
Gerald Brisson téléphone [****]