Regular price
$999.99 USD
Regular price
$1,299.99 USD
Sale price
$999.99 USD
Unit price
per
Sale
Sold out
Features:
Touchscreen control - Large 7"HD TFT Touchscreen ,showcases its programming prowess .reddot winner 2020
Premier programming - 10 Models-For expresso extract,expresso,americano,cappuccino,latte,macchiato,latte macciato,flat white,hot milk and hot water .the Hipresso lets you program everything.dose, temperature, From milk and espresso volume to dose,User profile - and, once you have your favorite drinks dialed-in, you can save them to your dedicated profile for easy access
Double thermo blocks - dedicated for both brewing and steaming offer accurate temperature controls for every drink in your recipe book
Removable brew group-Allows you to clean it thoroughly just by rinsing it under the tap
One button operation of milk frother,Creamy cappuccino and latte macchiato at the touch of a button
Just keep inventory in  US ,Canada,UK,Germany now.

About Coffee Maker:
Voltage: AC110V 60Hz US plug in US and Canada, that is 220v in EU and UK.
Rating Power: 1250W
User Interface Display: 7 inches HD (pixel:1024*600)
Net Weight: 28.66lbs (13kgs)
Product Size (Inch): 18.11" (Length) x 11.22" (Width) x 14.37" (Height)
Tips for Using Hipresso Coffee Machine
(1) Do not turn on the water tank without water.
(2) The coffee machine must be cleaned and then restarted after being shut down for a long time.
(4) The amount of coffee beans added shall not exceed the amount used in one day.
(6) For visible damage or leakage on the outside, please contact with us immediately for replacement or repair.
(7) Do not rinse the machine with water or use steam cleaners for cleaning.
(8) Do not place the machine on a surface that may be sprayed by water.
(9) The coffee bean bin can only be filled with coffee beans, the coffee powder opening can only be filled with coffee powder, and the manual inlet can only be filled with cleaning tablets during cleaning.
(10) Do not use freeze-dried coffee.
(11) If the coffee machine and its additional equipment are transported at a temperature lower than 10°C, the coffee machine and its additional equipment must be placed at room temperature for three hours after transportation, and then connected to the power supply and started.
Q&A
Question: Is this machine can use 220 volt?
Answer: This coffee machine is 110 V, 50Hz in US and Canada,if in EU and UK, that is 220v .
Questions:Can I use coffee powder in this coffee machine?
Answer: Yes, please note that coffee powder and coffee beans are placed in different positions, and it is forbidden to fill coffee powder during the first operation.
Question: Does it only froth milk or can whipping cream be used?
Answer:The steam wand is made to heat and froth milk to help create warm silky milk for your latte and cappuccino. We do not recommend whipping cream with the wand.
Question:If I need more milk froth and less coffee, can I adjust it?
Answer: Of course, we have a programming function, you can customize the amount of milk froth, the amount of coffee, and the temperature by DIY.
Question:This machine you can use decaf coffee?
Answer:Yes
Share
View full details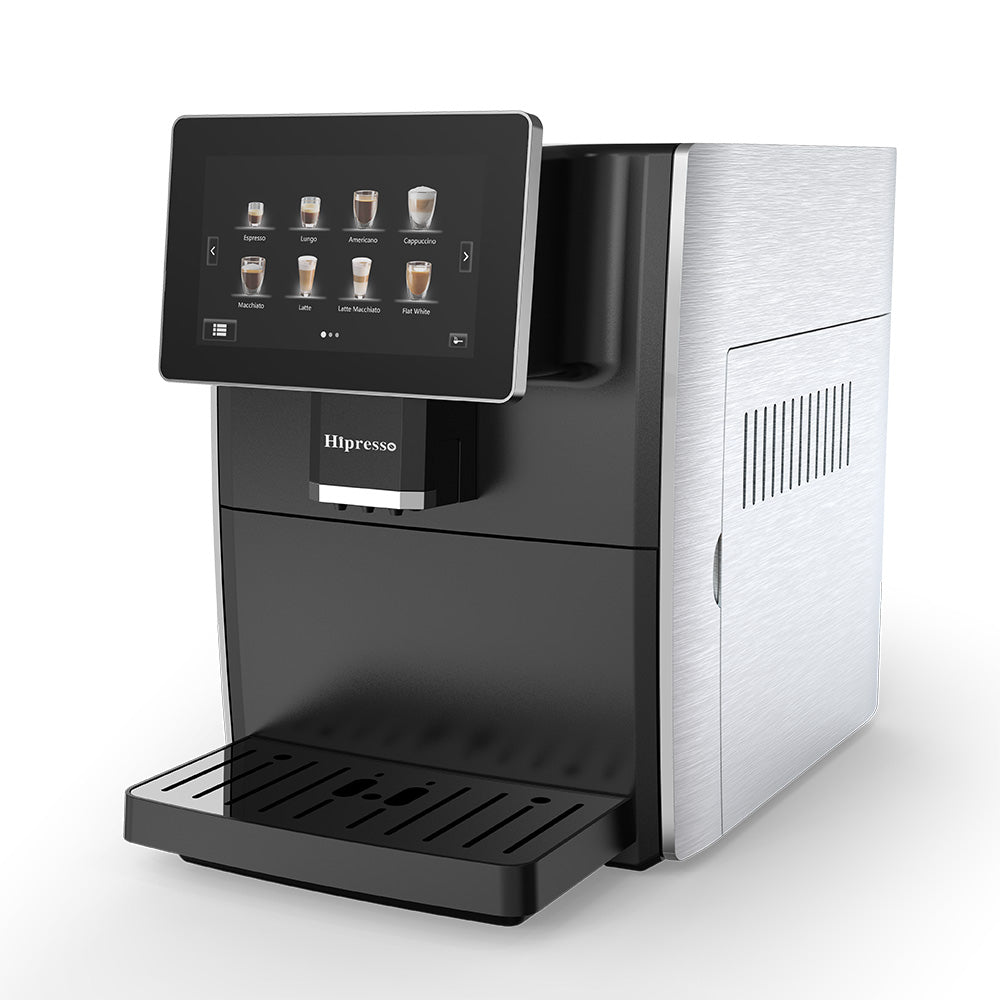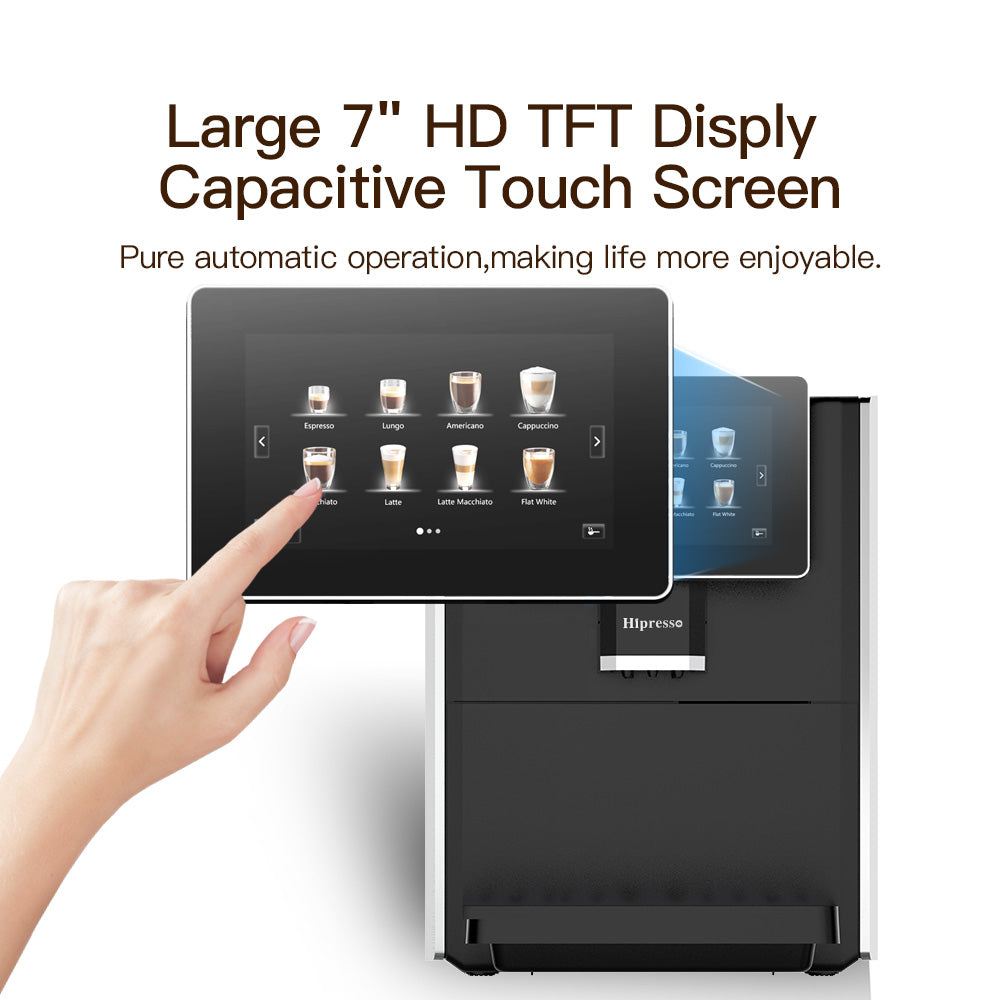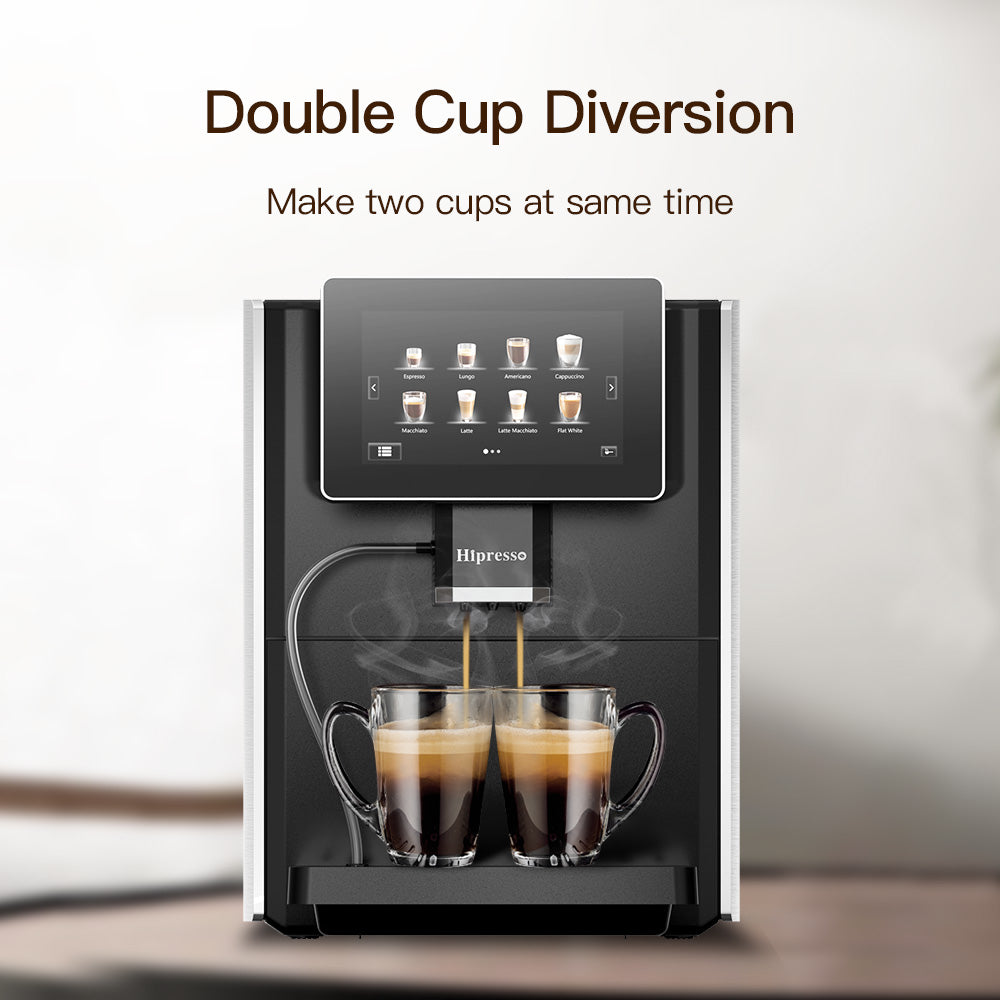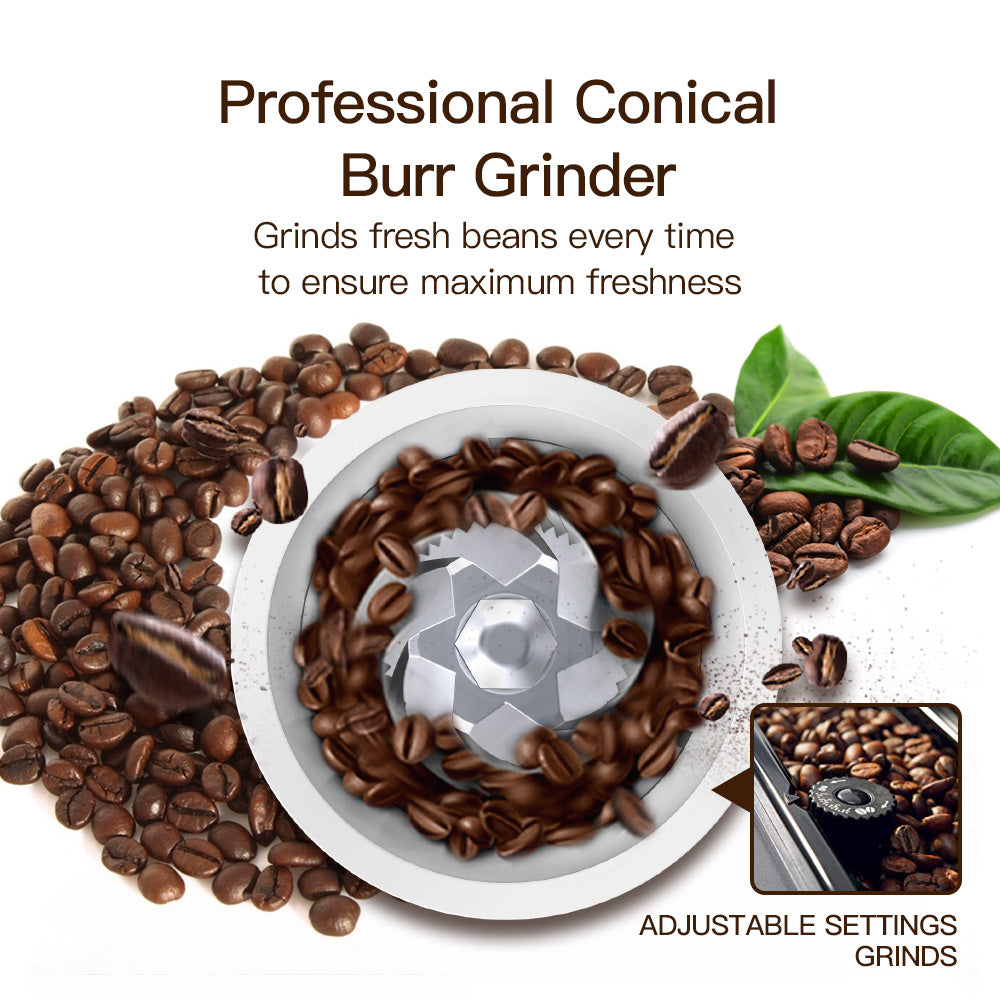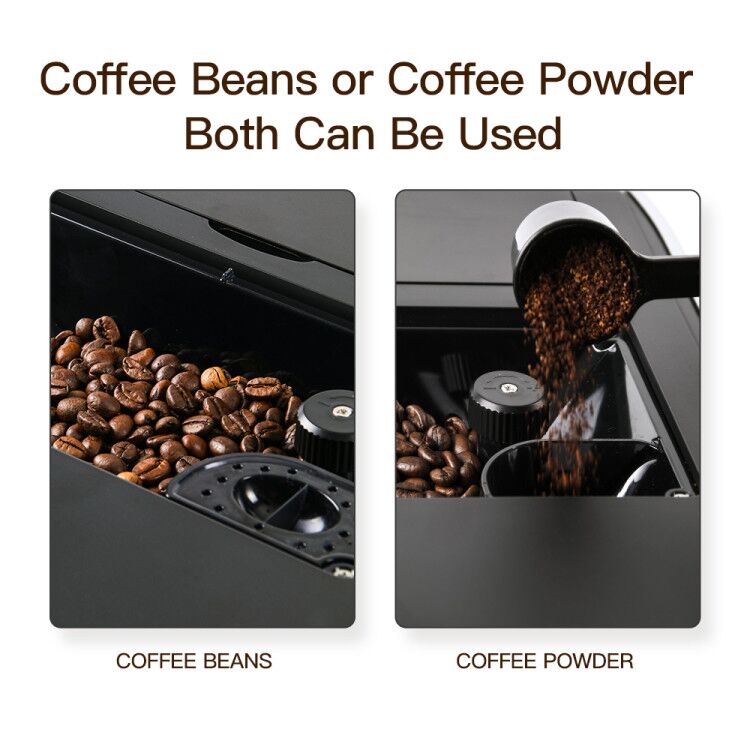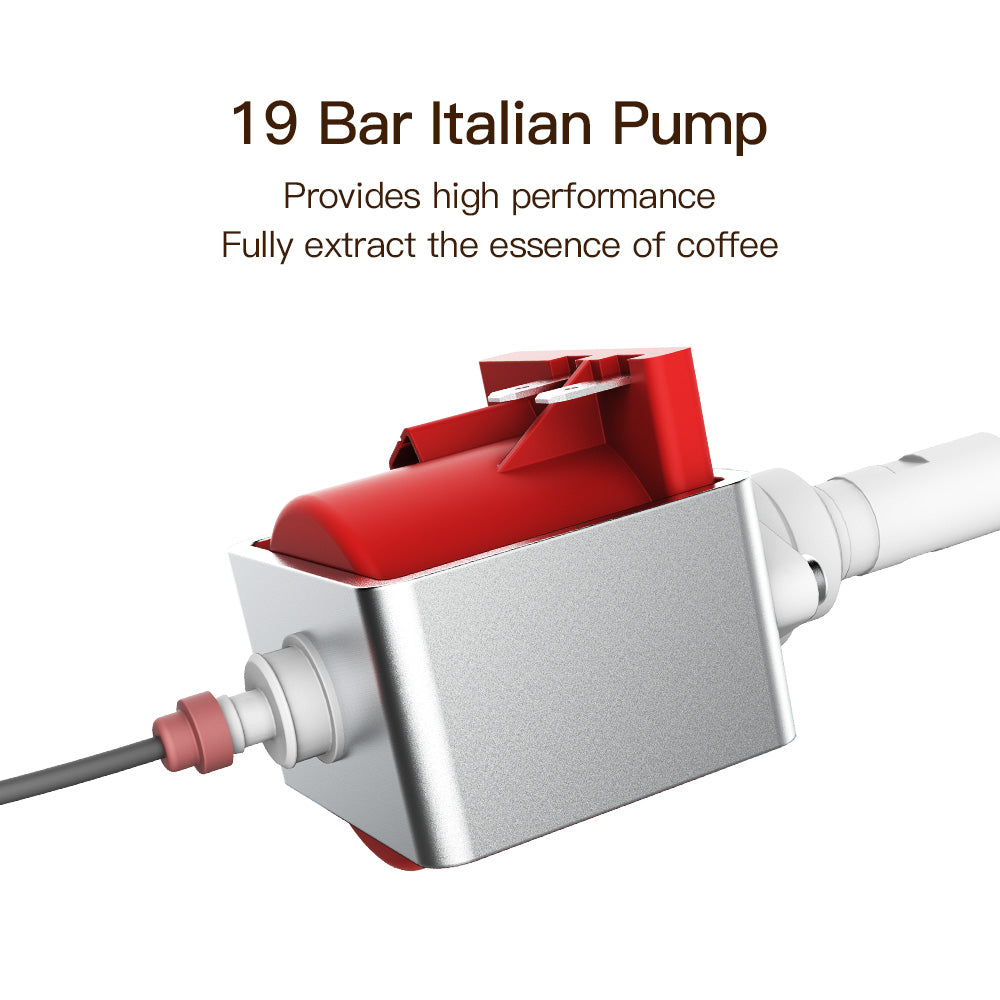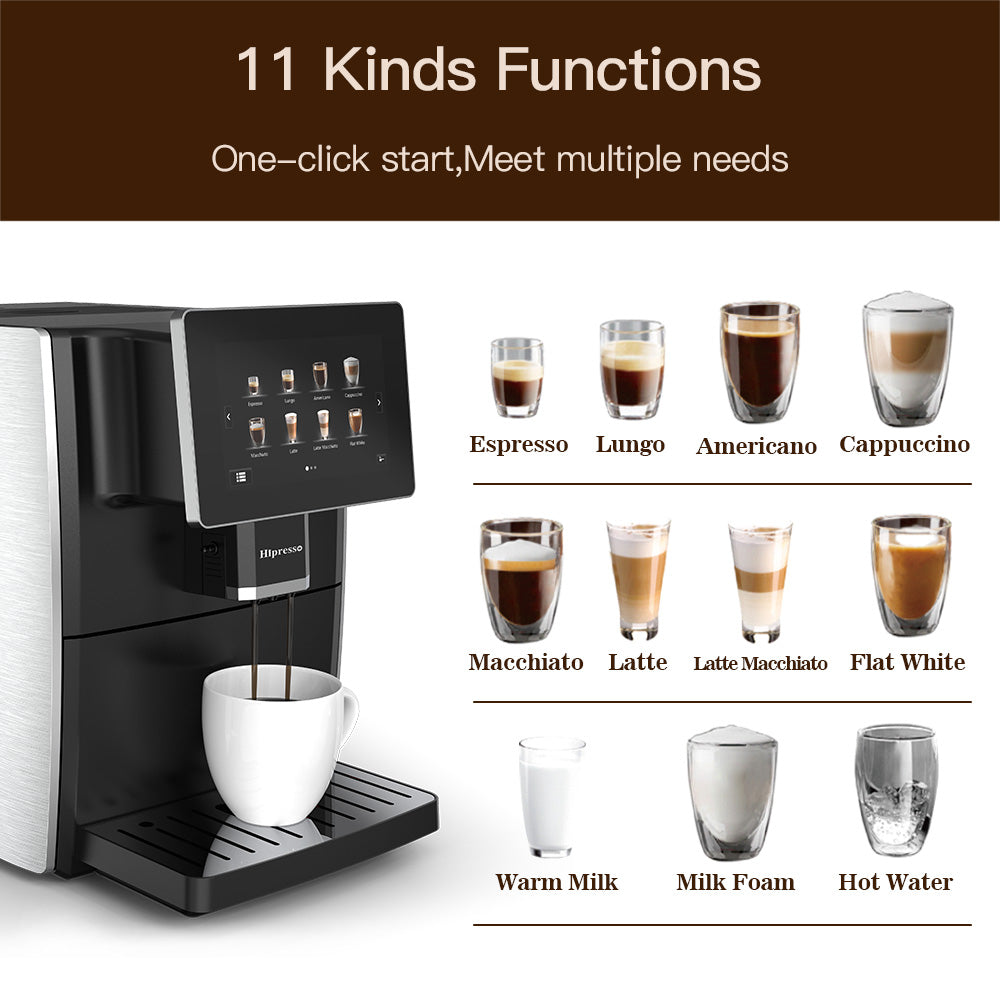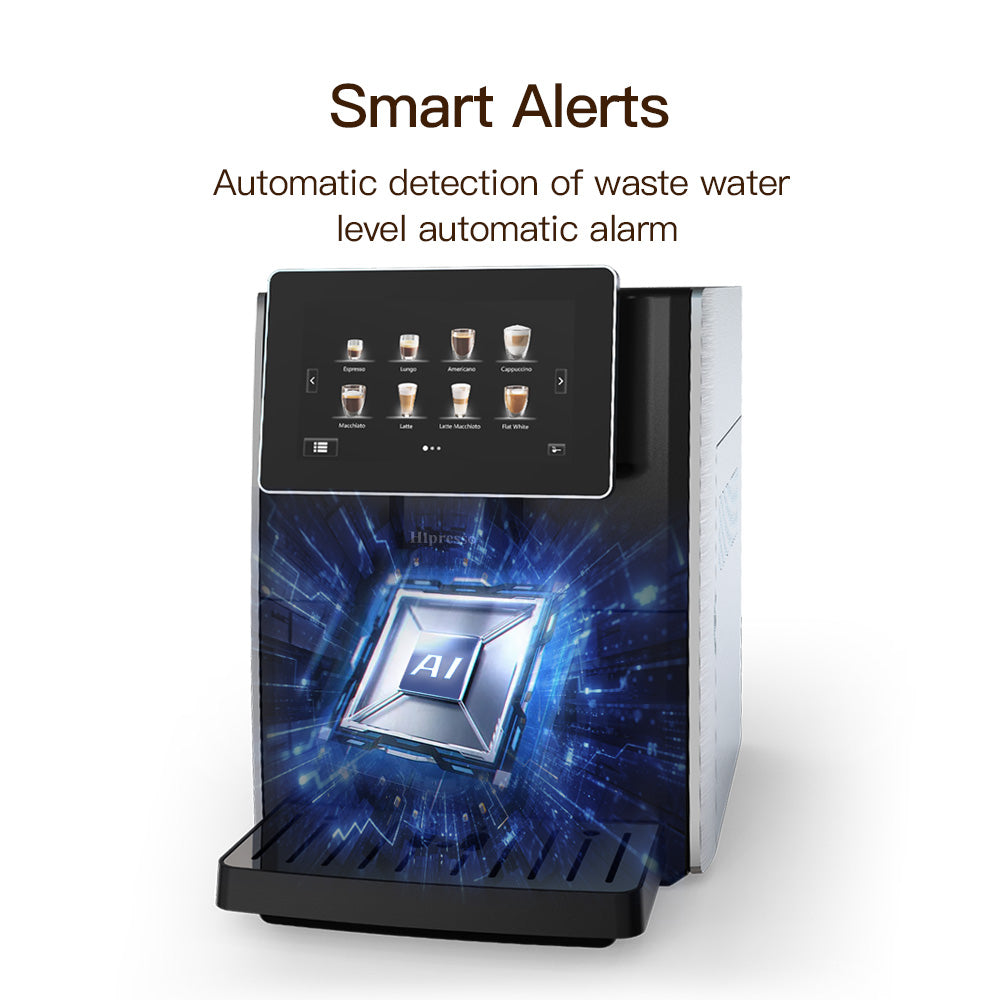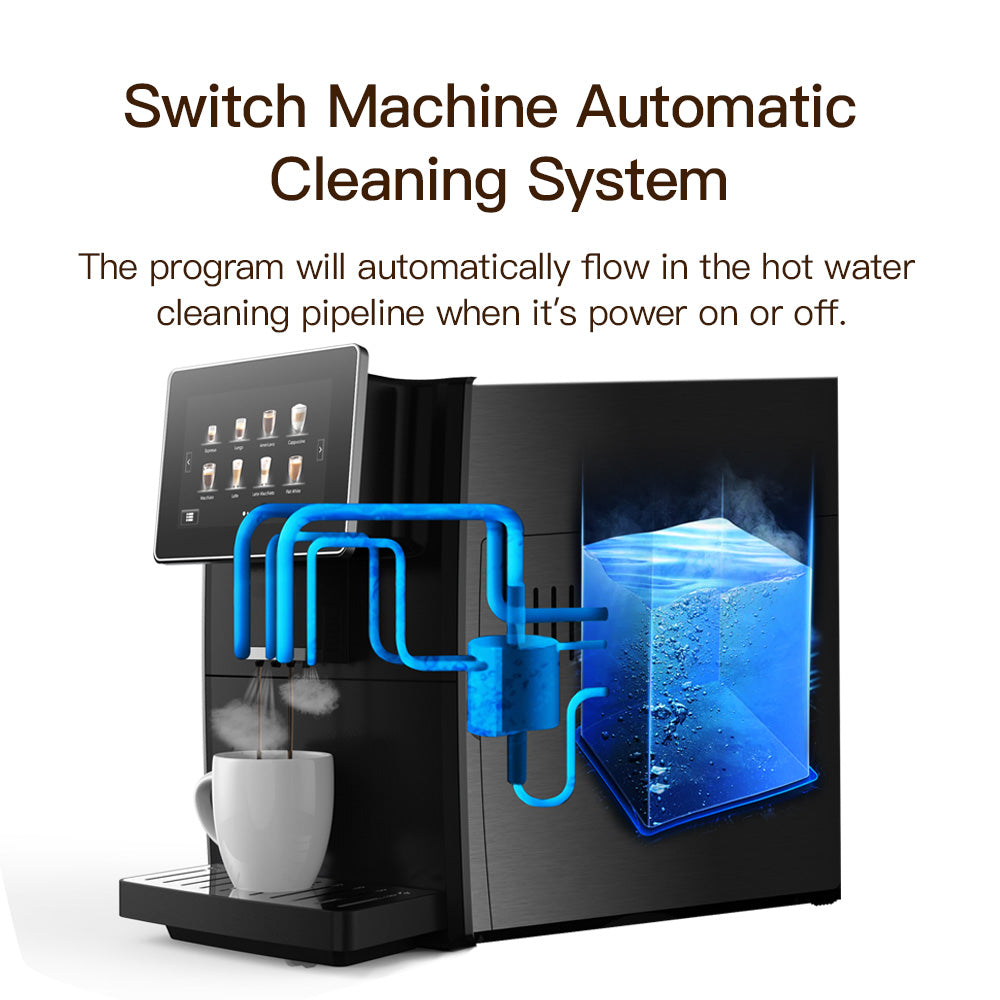 It does break down
My review is not for the machine but for who sold the machine unable to contact unable to get parts nobody cares there's not a phone number for these water geeks they don't get back to you via email, so what's wrong with my machine when I took it apart the secondary heater Has a thermostat going to the main board disconnected it and jump are the two together machine started no problem. The issue was it wouldn't get out of the main screen again I do need parts I'd like to replace the first heater or the safety switch that connects to the board , let's go. Geek squad get a hold of me so I can get the parts from here.
DON'T BUY. LEAKS. DON'T WAIST YOUR MONEY
STAY AWAY FROM THIS GARBAGE
Great looking machine, but when it comes to making the coffee, it falls flat. After cleaning the system and flushing 6 or 7 full water tanks, it still smelled like a burnt garden hose. The press system must not be squeezing the coffee ground, or the system is leaking because the area the grounds fall into is not dry like other expresso machines are. It's like a swamp of coffee grounds. When I pulled it out to inspect, the whole pressing system was covered in coffee grounds. And this was after cleaning it consistently and descaling once a month. In The water heat time and milk frothing time is very slow. Final conclusion this is nice looking machine with 0 quality
Worth the money
Compared with the same type of automatic coffee machine, his price is very cheap! And it is very advanced to use, I like its mode of operation.
coffee machine
Working very good, nice coffee, easy to clean, I am happy with the purchase.