La Reveuse Electric Mini Food Processor with 200 Watts,2-Cup Prep Bowl for Mincing,Chopping,Grinding,Blending,Pureeing (Metallic Grey)
La Reveuse Electric Mini Food Processor with 200 Watts,2-Cup Prep Bowl for Mincing,Chopping,Grinding,Blending,Pureeing (Metallic Grey)
Regular price
$49.99 USD
Sale price
$29.99 USD
Unit price
per
Sale
Sold out
       upc:726962554299
Compact Design,Space Saving - 200-Watt food processor with 2-Cup plastic chopping bowl,single serving, ideal for everyday food preperation and baby food

Efficient - One-touch pulse control buttons make chopping pureeing simple and precise. Stay-sharp stainless steel blade chops food quickly like onion, veggies, fruits,herbs, chili, meat and more

Easy to Assemble & Clean - Fully disassembled structure,easy assembly and cleanup. The bowl and lid are dishwasher safe (top rack only)

Convenient - This mini chopper has a built-in oil dispenser. Allows you to add liquids to the bowl during processing, great for homemade dressings. A spatula is included

Safe to Use - This small food chopper has safe-locking lid available.Product Built to North American Electrical Standards
Share
View full details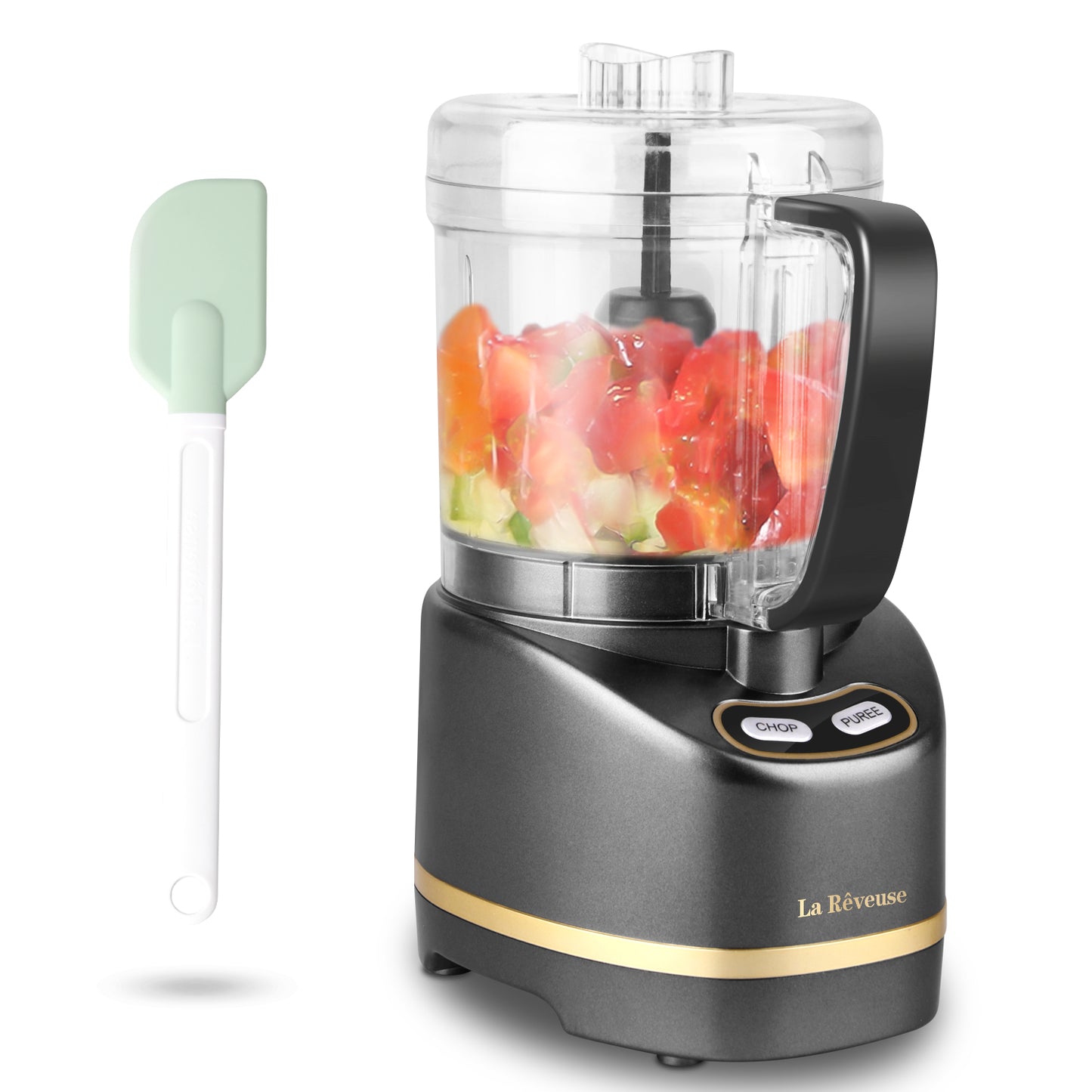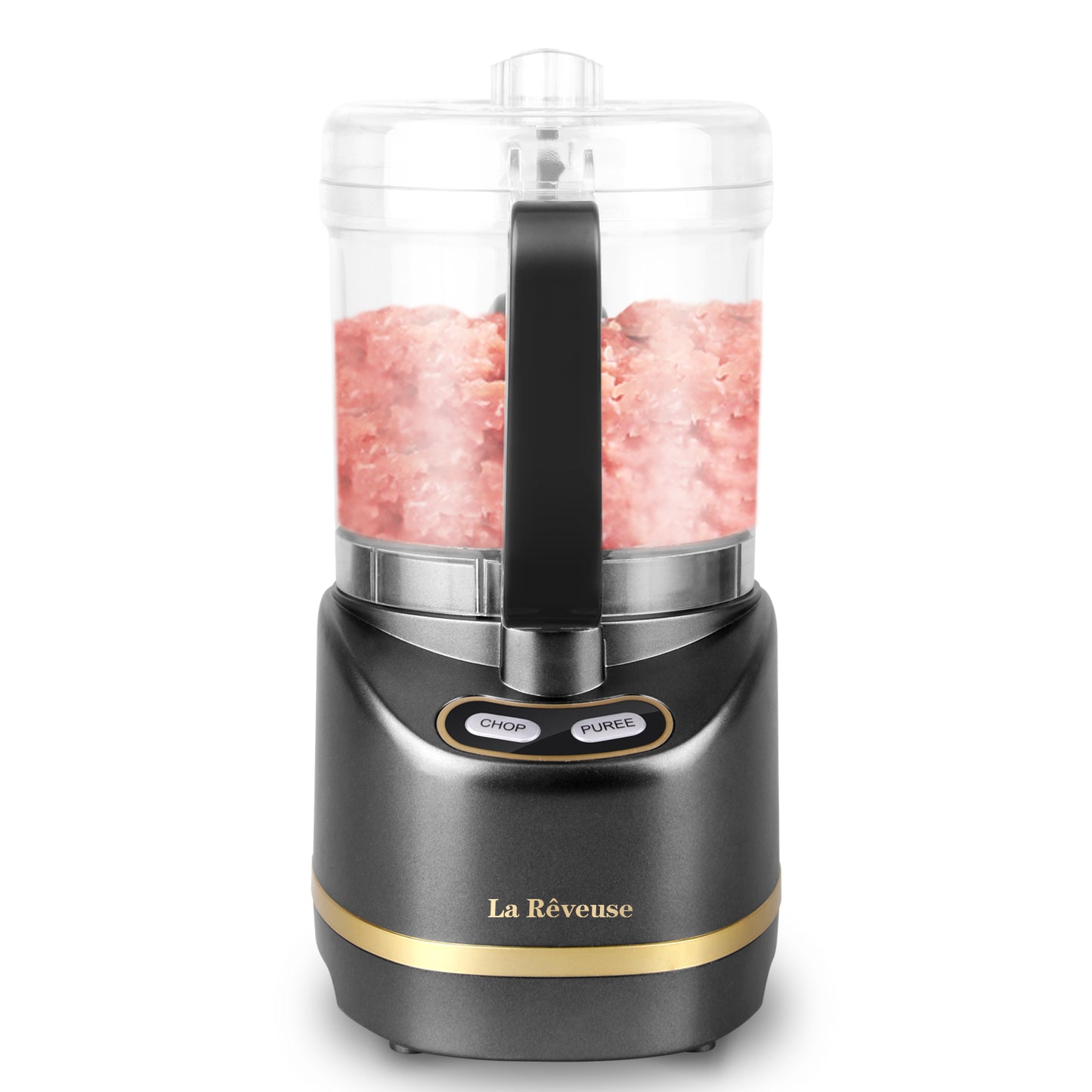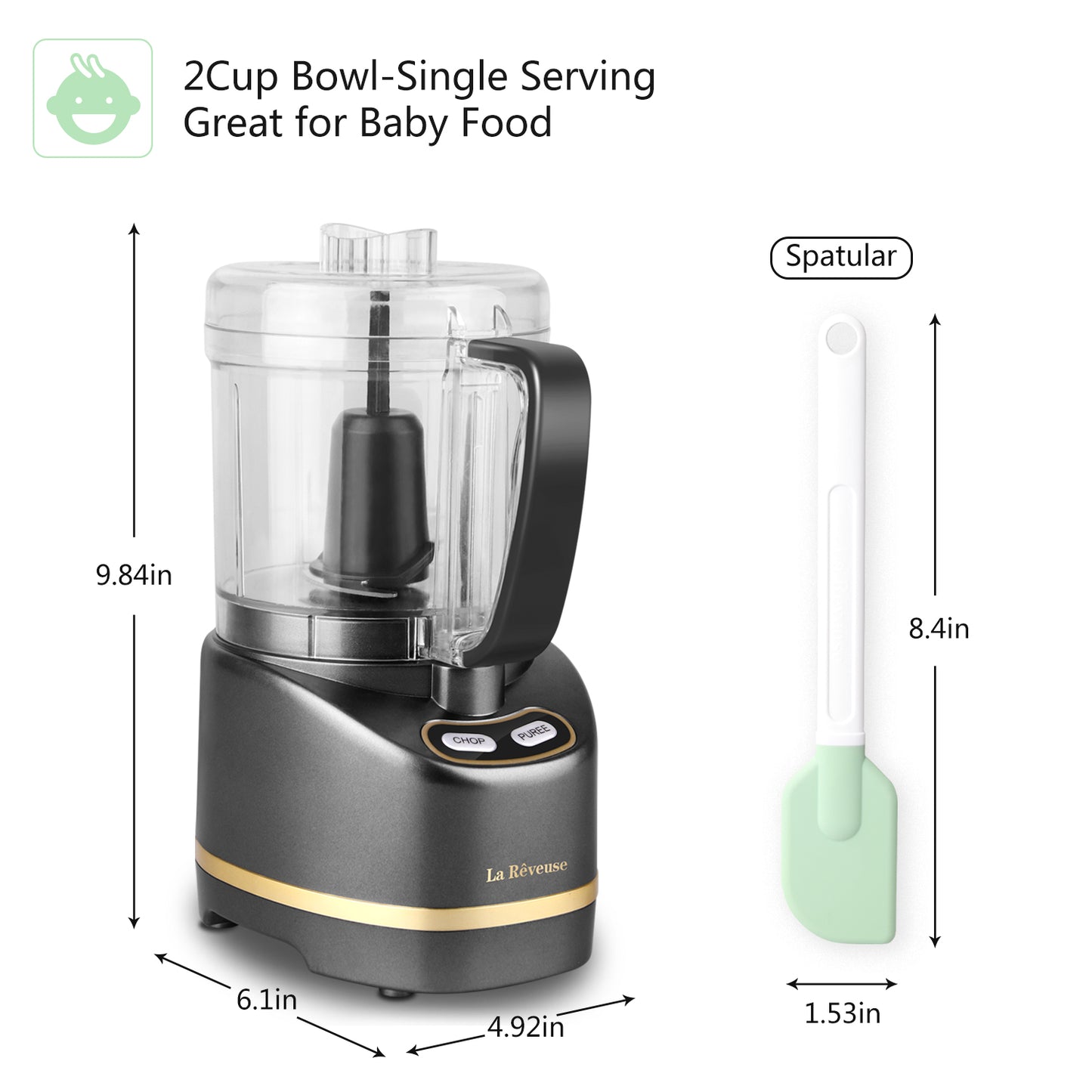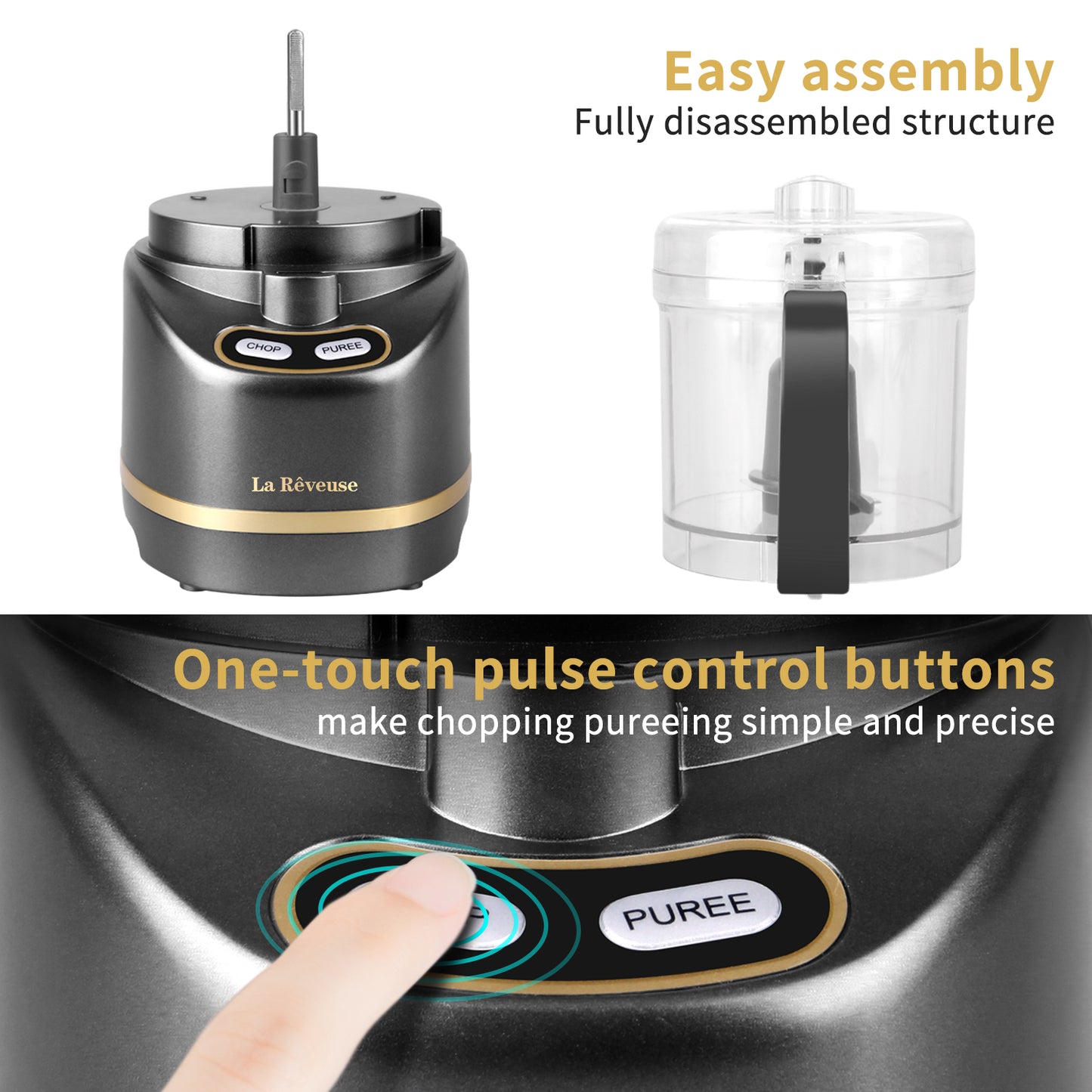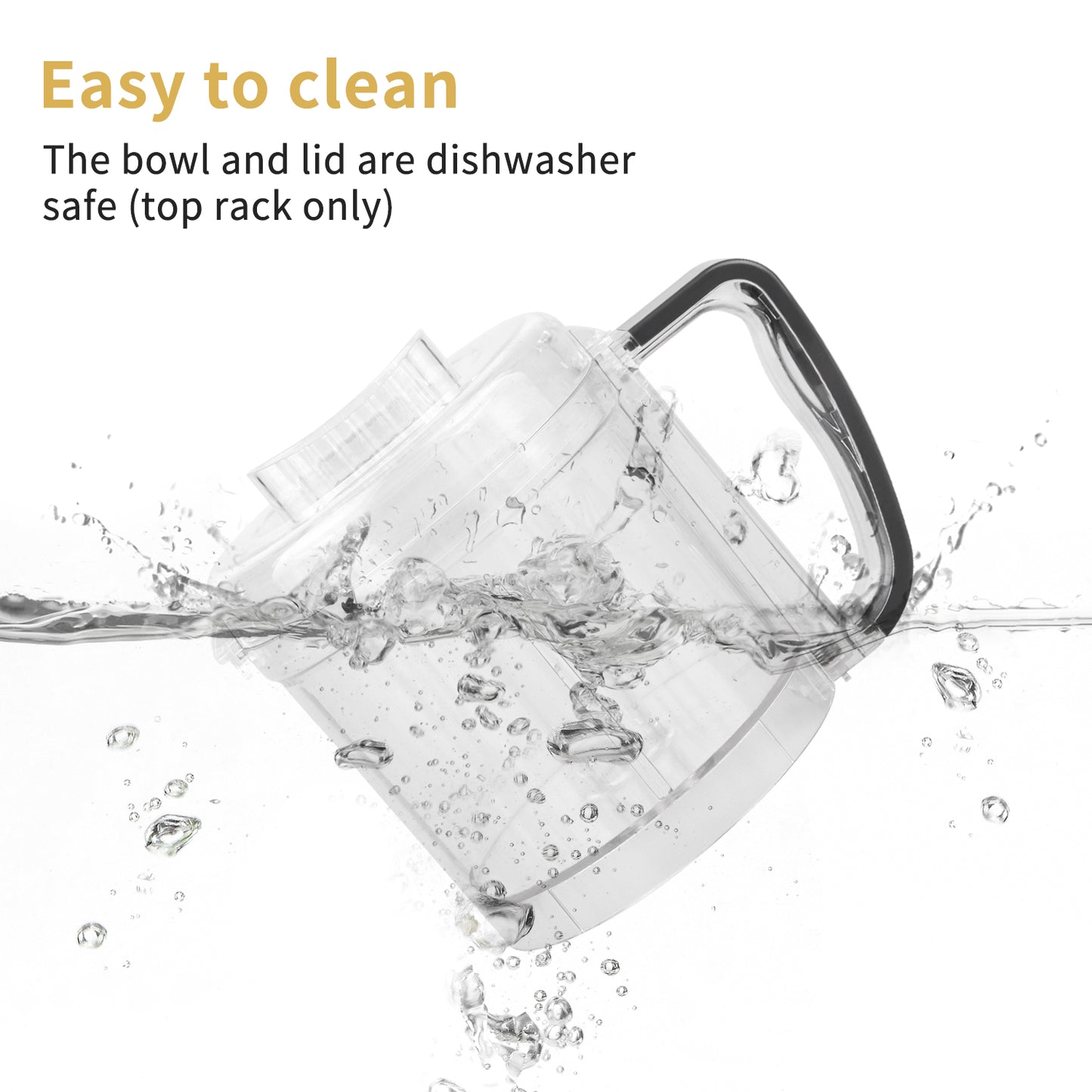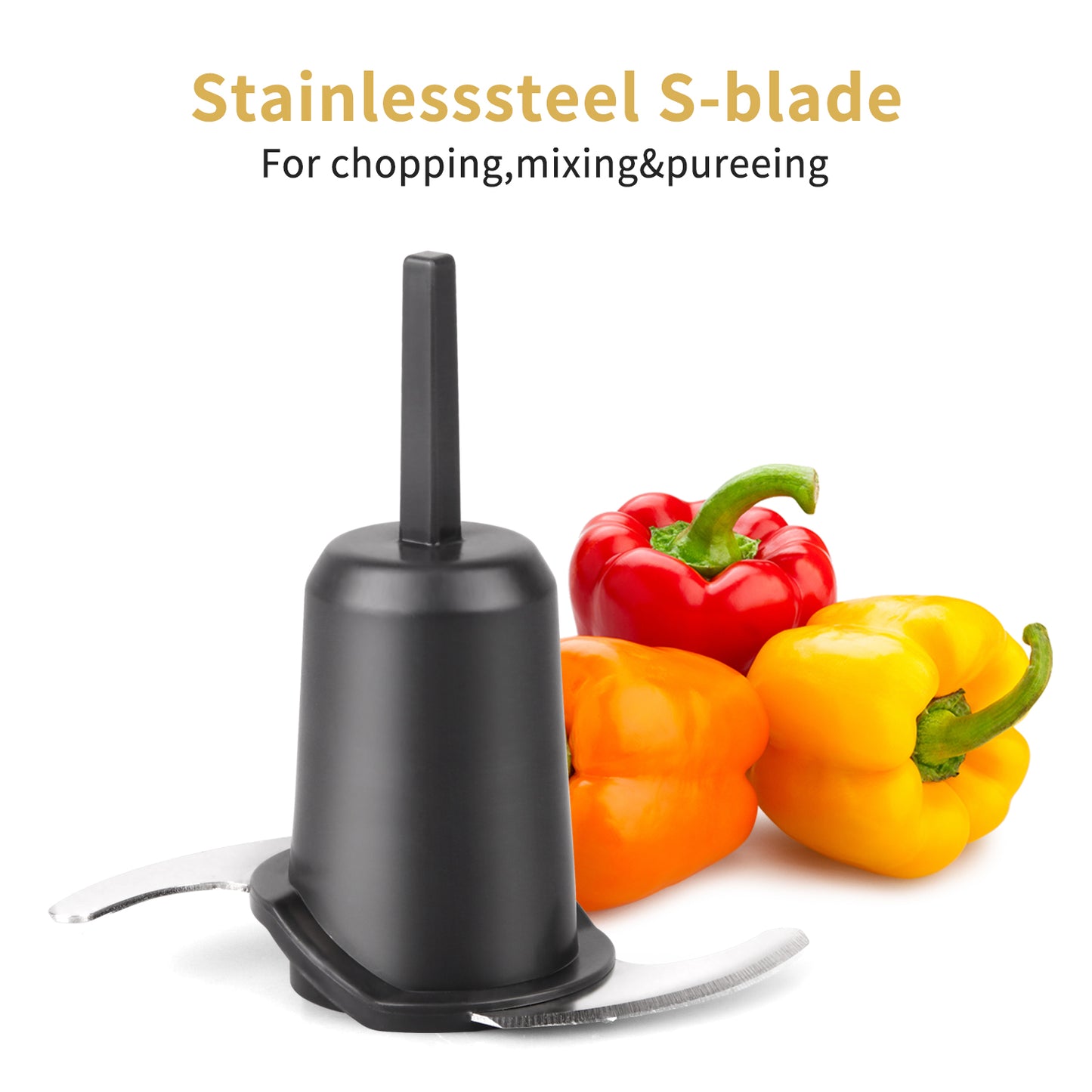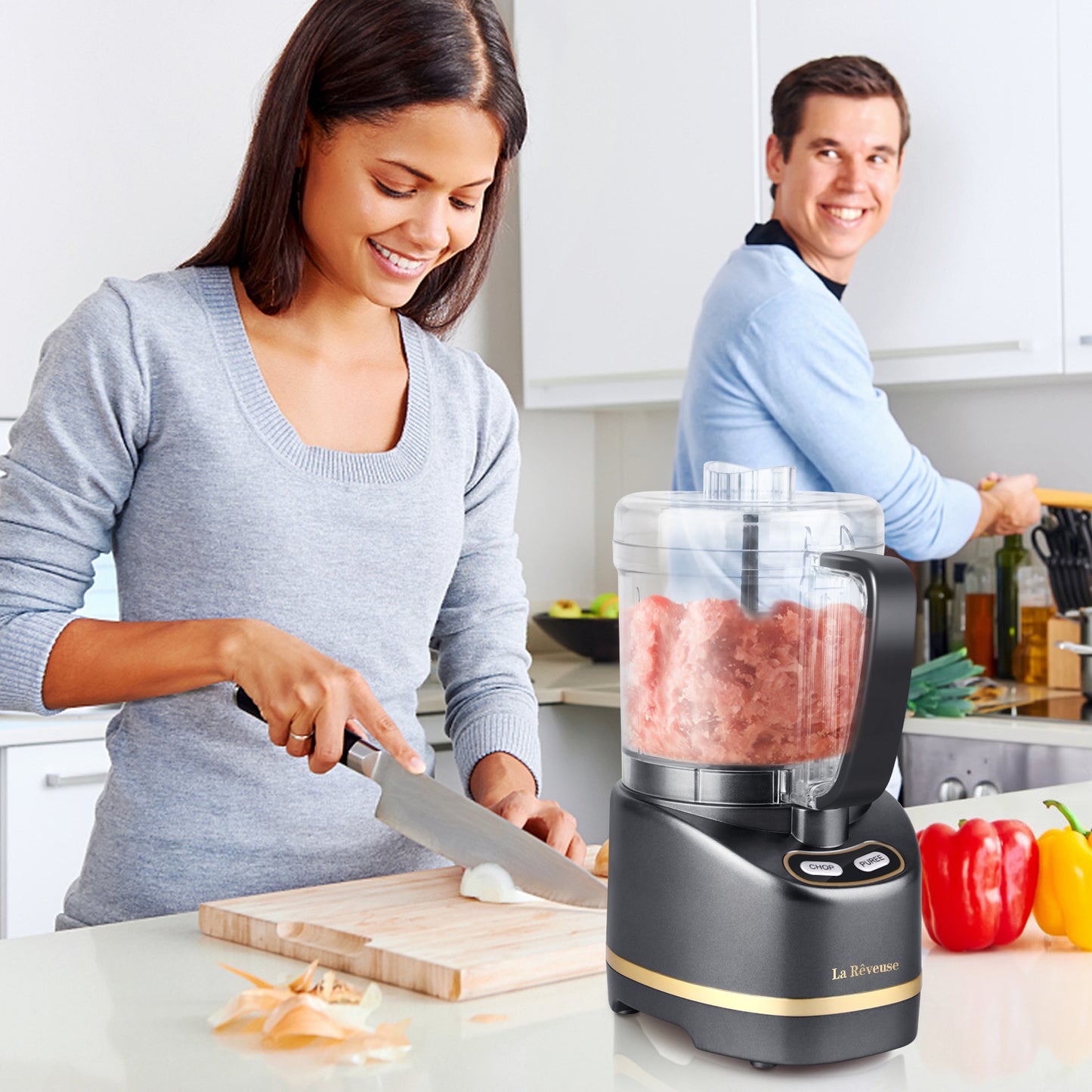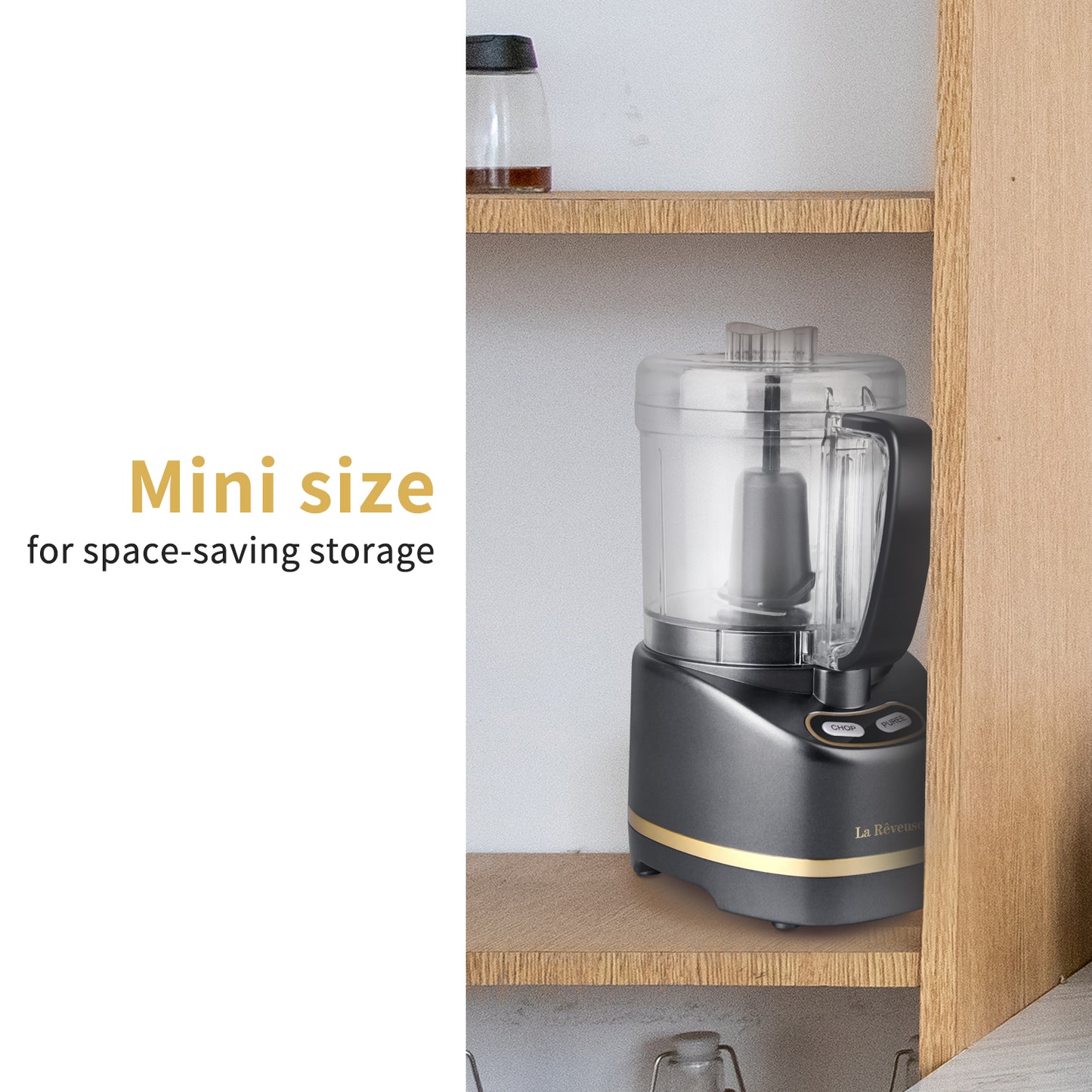 Don't know how I managed without one
I always just made do with a blender, but this gives me so much more control over texture and consistency. Salsa, hummus, cashew cream, veggie burger patties, coleslaw... These are my usual uses, but I'm only a couple months in so I'm sure I'll find more uses. So far, it operates perfectly, it's easy to clean, and the side scraper really comes in handy. This has become my most used kitchen appliance.
ItĄŻs definitely worth it
I waited 2 years to write this review because it was plastic, and I wanted to see how well it would last. So itĄŻs working great still, does a good job at blending food up. This works just as good as the ones I use in an industrial kitchen. I use this for a lot of stuff and never have an issue. Once IĄŻm finish, I just put it in the dishwasher and itĄŻs ready to go again
My husband loves this!
My husband loves to make pita bread and hummus, but none of the food processors worked as well as he would like.I bought this for him as a thank-you gift. I thought that the special side-scraper would make his day.It more than made his day- he was talking about it all night after making hummus in it. The hummus was smooth and creamy, which he attributed to the scraper thingy inside the processor.I don't know how this will hold up, but as of right now, I have a very happy hubby, which makes me happy.
Great Food Processor
Ignore the main picture of someone making guacamole with this machine (seriously, who would use a food processor to make guacamole?), this is a serious tool in the kitchen. There may be better food processors out there, but they are going to cost a lot more. The food scrapper is awesome and is very useful and not some worthless gimmick. We are a family of 7 and make our own food every night. This food processor is always up for whatever we are making and we have never had any problems with the machine not having enough power. We love this one much more that the last one that we owned and I would recommend it to anyone.
You are a mom.. you need this
I have a baby who needs soup everyday, I have big food processir NINJA yes it can make it.. but so lazy to use a big one for small size soup.. I started looking for a food processor that can be food chopper in the same time and that I can use to shred cheese and veggie..It tooks me arround a month of research.. and yes I decided to buy this one..IM SO HAPPY WITH MY PURCHASEI recommend it it worth every penny, it cames new never used.. not broken..I was so worried since I saw to many reviews stating that they received used gracy one..But mine wasn't.. it was new never used..I use it every day since I got it.. toshred carrots.. cheese.. cucumber..etcChopp onion.. garlic..Make small size soup for my baby